Project summary
The Butler Water Reclamation Facility processes 10 million gallons of wastewater each day and provides Peoria, Arizona, with a valuable renewable water resource. Using a Building Information Modeling (BIM) construction process, Sundt Construction kept this US$135 million public works project on time and on budget.
Sundt Construction
Butler Water Reclamation Facility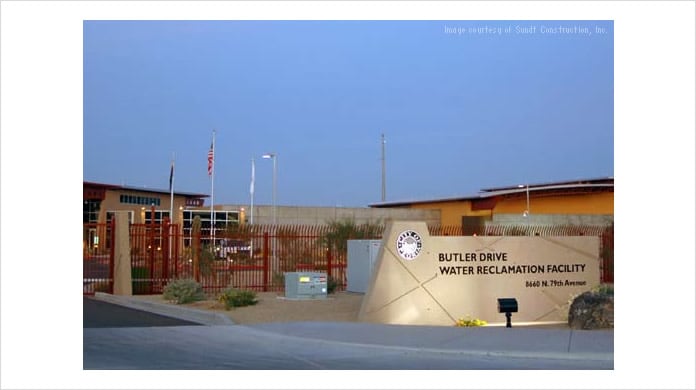 Reduce change orders and RFIs
Compared to traditional 2D methods, the use of BIM resulted in no notable change orders, 84% fewer RFIs, and more than 6,000 hours saved on concrete rework alone.
Resolve interferences early
The team was able to identify and resolve more than US$200,000 in interferences on the project before construction began. In addition, the intelligent model provided a valuable foundation for clear communication with stakeholders.
Gain constructability insight
Using BIM solutions, the team could visualize how the complex piping and utilities interfaced with structural elements. This insight helped the team develop a design that supported cost-effective and efficient construction.
Minimize rework
With insights provided through use of the intelligent model, the team determined that there was 67% less concrete rework, thereby improving ability to control costs.
The full story


Sundt Construction case study